You know these questions: If you could travel in time, would you? If you could travel in time what would you change? My answer to all these question has always been that I would not want to (unless strictly as observer) and that I would not change anything in my past.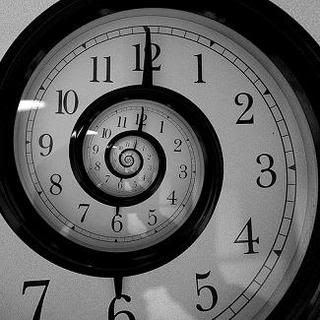 I truly believe that I am who I am today because of ALL the experiences I have had in the past. Good AND bad, they are what defines the human being I am today. While in theory it would be nice to not have had L be hospitalized 5 times within less than 1 1/2 years. It would have been nice to not have to worry about him being suicidal. It would have been nice to have him be able to be more involved in Miss K's life earlier on.
BUT had we just taken one small turn earlier or later than we did we would not have been blessed with our youngest daughter. We would have missed out on so many other experiences. While the way to get where we are now has not been an easy one, I still would not change a thing now. I have learned so much about myself, my husband and my daughters and it has made me stronger.