After our long talk the other night L has been doing so much better. He's been awake most of the day, sleeping at night, spending time with all of us and (dare I say it) laughing and joking around. It has been a wonderful two days that I have been soaking up.
My highlight though was last night when L and Miss K 'sneaked out' at 8.30pm-ish to catch fireflies together.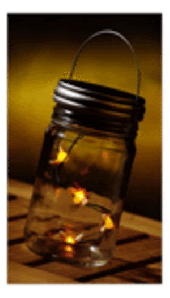 They were unsuccessful but that is not what counts. What counts is that L took the initiative to do something with just Miss K. What counts is that he shared something with her that he enjoyed doing as a child. They walked around together barefoot in the dark for almost 30 minutes and just spent time together. And that is priceless.