I, personally, LOVE birthdays. L, not so much. In fact, he could go without celebrating it all together (as long as he gets cake and presents lol). To him it is a day that causes him stress.
With that said, no long blog post today. It is the girls' last day of Musikgarten before the summer starts and after that they will be going to their great-grandparents' house to spend the night so that L and I can have some time just us. And MAYBE I'll even get to sleep in tomorrow.
When looking for an appropriate image to go along with this post I found this and I think the following sums it up pretty well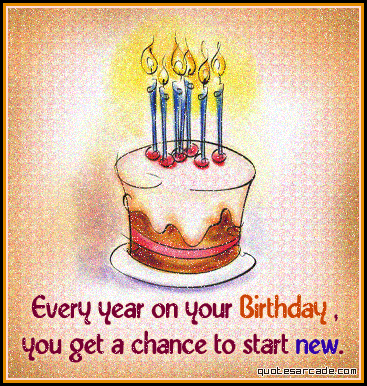 So to my husband, my best friend, the love of my life: You have another year to make the best out of. Another fresh start to achieve the goals you will set yourself. I promise to be by your side every step of the way. I love you.